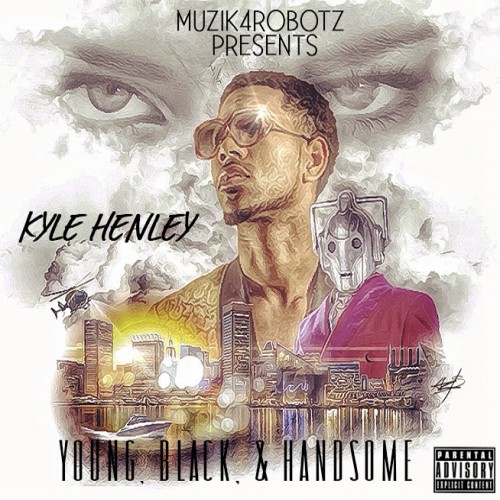 Young, Black and Handsome - Kyle Henley 2014
The Baltimore spitter delivers some dope rhymes over very soulful production. The tape starts off very aggressive with the intro,
then gets more lyrical with "Sunset" and "Gone In The Wind". The project is very complete and underrated in what is usually put out in the east coast region getting better will only help him as an artist really good project.
"Beam Me Up" that track has a dope feeling witch allows Henley to show his diverse style and you will hear that mid-tape. 21 tracks and its not really so much of a Baltimore sound.
"Child Of God" gives you a NYC sound with the consistent flow mixed with the lyrics. This project should have been talked about as one of the most slept on projects locally and the following have a bright future.
I give this project an overall 8 on a scale of 10. I didn't like the amount of songs, this project could have been 2
that's

very important with music, never over saturate, when on the come up the attention span these days needs help.
One of the best Maryland projects I have herd this you with less the buzz. Before I was sent the tape, I haven't heard of the kid, but now its a breath of fresh air/exciting Bmore has many sleepers and Kyle is one of them
Production/Beats were solid, or shall I say more than solid, but I wont speak to highly its always work to do, but great selection, the quality could have been better but nothing bad sticks out to the point to hurt.
Features none were really big, I actually liked the Sheila D feature on "Elevate".
Toan Track, sampling was also pretty dope, especially on the tracks for the ladies.
2015 should be a dope year, for Kyle, this project is available below for you guys, go check it out and see whats good!
Branding is very important, along with marketing that the areas that slacked, but as long as the music has a chance, you in a great position - PATisDOPE
Tweet